The Internet of Things (IoT) and smart homes have grown in popularity in recent years as technology has advanced. Smart homes have linked gadgets that can be operated remotely using a smartphone or another internet-connected device. As a smart home device, makeup mirrors have also joined the IoT revolution, adding convenience and efficiency to people's everyday beauty regimens.
The link between IoT and cosmetic mirrors is obvious. When a smart cosmetics mirror is linked to the internet, users may access capabilities like illumination and magnification control, voice commands, and even virtual makeup try-on. These mirrors may also gather information about the user's skincare regimen and provide customized suggestions depending on their skin type and preferences.
Evolution of Makeup Mirrors
Makeup mirrors have long been a part of women's beauty armory, but with the advent of IoT and smart homes, the role of the makeup mirror has gone beyond applying makeup. They're part of the connected beauty movement, which has been a game changer for the beauty industry.
Connected Beauty refers to the integration of advanced technology into beauty products, signifying a significant trend in the cosmetic industry. As the Internet of Things (IoT) continues to expand, beauty corporations are innovatively incorporating technology into their offerings. This enhances the effectiveness, productivity, and user interaction of these products, promoting a more personalized and efficient user experience.
This technological trend is profoundly influencing the evolution of makeup mirrors. Modern makeup mirrors are now integrated with smart technology, enabling them to connect and communicate with other smart devices within a home network, such as smartphones and tablets. This integration creates a seamless, interconnected ecosystem, positioning the makeup mirror not merely as a standalone product, but as an integral component of the smart home environment.
Pros and Cons of Smart Makeup Mirrors
As handy and inventive as these smart mirrors are, they are not without flaws. One of the major disadvantages is the expense. This may put off some clients because these mirrors are frequently more costly than ordinary mirrors. Some customers are also concerned about the privacy of the information obtained from these items, such as skin evaluations and personal cosmetic preferences.
Regardless of these disadvantages, the linked beauty trend is here to stay. With the rise of smart homes and the Internet of Things, it is evident that the future of cosmetic mirrors is in their capacity to connect with other home equipment. We may anticipate seeing even more imaginative features in cosmetic mirrors as technology advances, such as augmented reality and real-time makeup applications.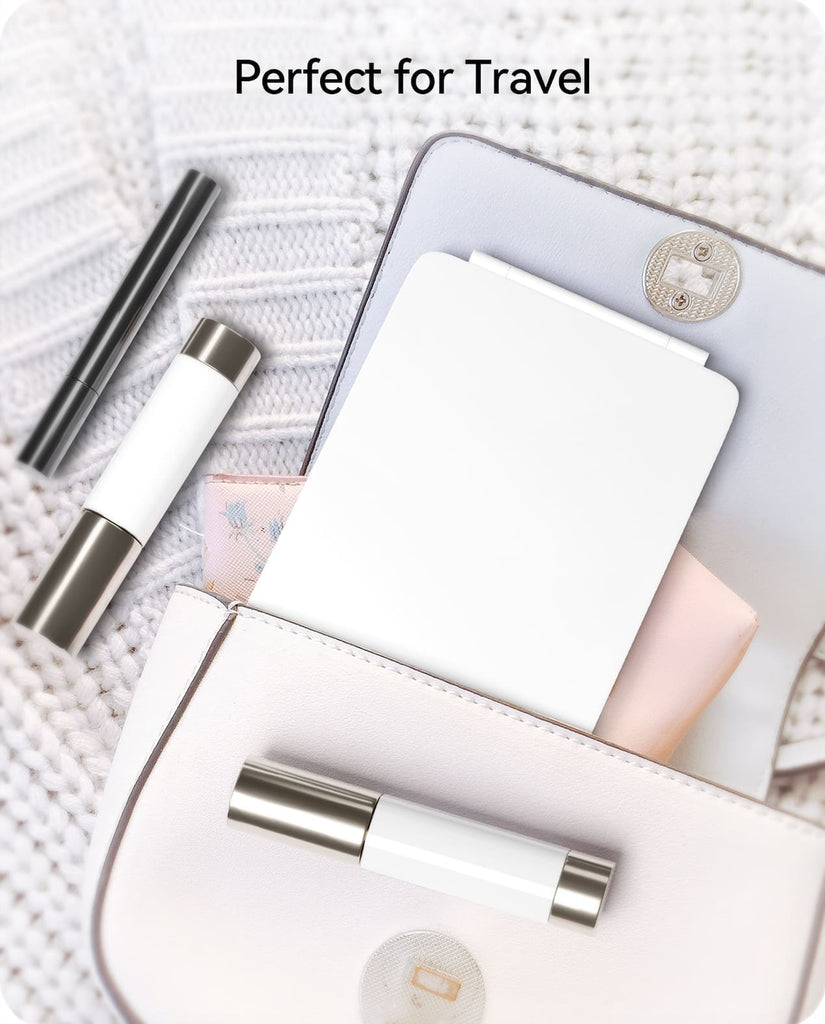 Impact of Smart Makeup Mirrors on Self-care and Beauty Habits
Aside from the convenience and innovation of connected beauty, it is necessary to consider the influence of this technology on people's life. Makeup is an important aspect of many people's self-care regimen. Smart mirrors not only make the procedure more efficient and effective, but they also give individuals control over their personal beauty habits. Furthermore, the option to try on different styles and receive tailored skincare recommendations may increase confidence and self-esteem.
Makeup mirrors have progressed greatly since their humble beginnings. They have become a key element of the connected beauty trend due to the use of smart technologies. While there are certain negatives to these mirrors, their capacity to improve people's beauty regimens and raise their self-confidence makes them a great addition to any house. As technology advances, we may anticipate even more unique and interesting features in the realm of linked beauty.
Future of Makeup Mirrors
More smart home items are predicted to be created and integrated into people's daily lives in the future. The trend of mixing IoT and smart home goods is growing, and beauty mirrors are no exception.
Beyond convenience and efficiency, intelligent cosmetic mirrors have a greater impact on people's lives. Putting on make-up is more than just looking attractive; it is also a way of expressing oneself and boosting self-confidence. By utilizing IoT technology, smart cosmetic mirrors can help people achieve the look they want and feel more confident about themselves. This is particularly important for those who have to deal with skin conditions or other challenges in the cosmetic field.
The trend of mixing IoT and smart home goods is growing, and beauty mirrors are no exception. Smart cosmetic mirrors have made people's everyday beauty regimens more convenient and efficient, and their integration with IoT technology is projected to increase in the future. Regardless of its advantages and disadvantages, smart cosmetic mirrors have a greater influence on people's life, assisting them in achieving their desired look and increasing their confidence. It is amazing to watch how technology will continue to alter the field of beauty as it advances.
Read More